You are here
Back to top
Haunted Heartland (Paperback)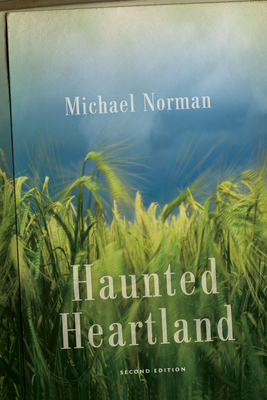 Email or call for price.
Usually Ships in 1-5 Days
Description
---
A fleeting figure dressed in a white party dress roams the streets of southwest Chicago. A long-dead Iowa college student treads the staircase in an old building. A ghostly, plaid-shirted workman plays peek-a-boo with a ticket seller in a Minnesota theater. A phantom wolf prowls Ohio's Jackson and Pike Counties.

For decades, journalist Michael Norman has been tracking down spine-tingling tales that seem to arise from authentic incidents in Illinois, Indiana, Iowa, Kansas, Michigan, Minnesota, Missouri, Nebraska, Ohio, and Wisconsin. In Haunted Heartland he offers more than eighty entertaining, eerie stories. Are they true in the world that we know, or only in a dark vale of twilight?
About the Author
---
Michael Norman is an emeritus professor of journalism at the University of Wisconsin-River Falls. His many books include six other collections of American supernatural stories, including Haunted Wisconsin, also published by the University of Wisconsin Press.
Praise For…
---
"An intriguing, engaging collection that is a real pleasure to read. This edition combines old favorites with new discoveries of strange tales. The author's extensive research into Midwestern ghost story traditions makes this well-loved book a valuable resource for folklorists." —Elizabeth Tucker, author of Haunted Halls
"Haunted Heartland does not endorse ghosts or examine their reality. Instead, it reports belief. It collects our stories, our American folklore." —Jay Rath, author of The W-Files
"Excellent [and] easy to read." —School Library Journal
"There is a cumulative chilling effect in the simple telling of these unexplained events. [The authors] have steadfastly researched and preserved dozens of amazing tales that might otherwise have been lost."
—Chicago Magazine